Jewish Education
Jewish Education
Click HERE to meet our Director!
Welcome to the Congregation Keneseth Israel Jewish Education! Our goal at KI is to create memorable moments for your student and build a strong Jewish identity in partnership with our families.
We are in the process of implementing many new programs and experimenting with a new curriculum. We hope that you and your extended family can join us for family programming and encourage you to participate in special events including our grade-specific family Shabbats, Sukkot family program, Purim family program, and Passover University as well as many other opportunities for grade-level family programming.
Judaism is meant to be lived and practiced in the home and in the community. Our goal is to create a partnership with you and your family and provide the experiences and learning opportunities to be able to make Judaism a part of your everyday lives.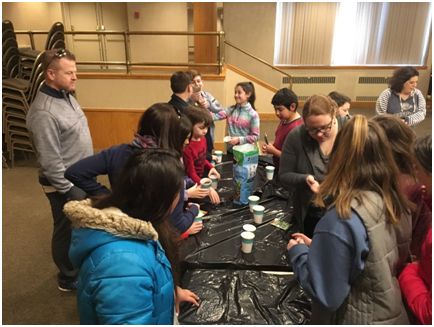 Mission Statement
The mission of the Keneseth Israel Jewish Education is to foster Jewish relationships and Jewish culture through a curriculum emphasizing the Reform perspective. Students are encouraged to view the world through Jewish eyes and to apply lessons to their daily lives.
A 'Wholistic' Jewish Education
Rabbi Mordecai Kaplan, z"l, asserted that we must make Jewish education so effective that it enlarges the scope of a child's inner life. It should prepare our youth to participate in Jewish institutions, understand Hebrew language and literature, practice Jewish patterns of ethical conduct, adopt Jewish aspirations of justice and peace, support the security and leadership of the state of Israel, and stimulate their artistic creativity in the expression of Jewish values.
To these ends, our Jewish Education has instituted learning standards for each grade in written and spoken Hebrew, Bible, holidays, prayers, music, and the ceremonies of Jewish life. In monthly art classes in our new gallery/studio, students not only create their own ritual objects, but learn how our people's artists – from Marc Chagall to Stan Lee – interpret their world. Each student in grades 4 through 6 will read Torah at Shabbat services at least once per year. And our trips outside our synagogue's walls bring the mitsva work of the larger Jewish community into students' consciousness and experience.
Sat, December 9 2023 26 Kislev 5784